First off let me promote one of my favourite bands.. 'VIOLET MARTINEZ'. In my area, theres not one pub, club or even cinema that Violet Martinez havent played in! There i was one night ready to watch KingKong and suddenly the curtains pull back and my ears are filled with drum trembling cries of ' Your so predictable'. Violet Martinez certainly aint predictable with a mindcrashing number of local and internet fans who sworm out of pubs , weddings (my cousin was eager to watch them) and sex with their partners just to hear their groundshattering LIVE performances. This by far is not the last your going to hear from these indie-pop crazed teens.
"They look like BUSTED after a fight" >> GAZ + KAREN 97.6 CHILTERN FM DJs
With the recent Statik - Grindie Mixtape dropping only two months ago, Violet Martinez are eager to get in touch with any talented grime / 'urban' artists around the UK. Like the Grime scene getting heard is quite a struggle, but representing the UK is where both indie & Grime are proud to be from.
Any artists who would like to ruffle up their hair and jump about like crazed baffoons. Please contact the Frontman of Violet Martinez ... His names Pierre and hes a Sexy beast.
They are interested in working with Artists and/or people who want samples of the hotest Alternative Pop/Indie .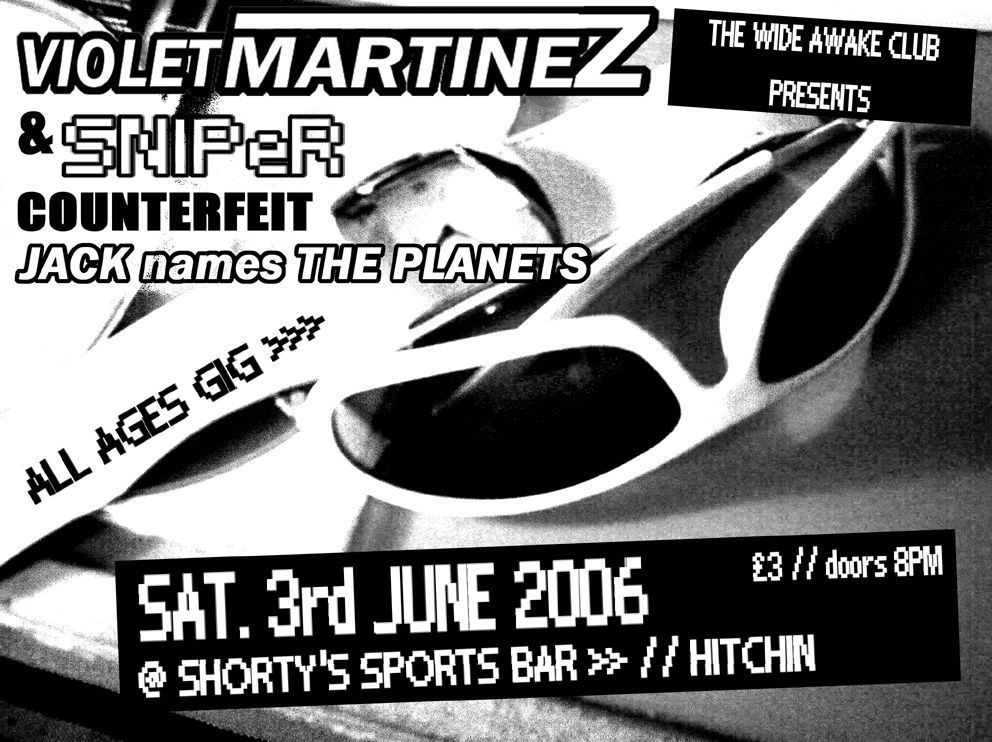 Their Next Performance